Welcome to Our Practice
We are honored that you have chosen Aldona J. Spiegel, M.D. for your aesthetic services and breast surgery needs. With an intentional focus on patient care and extensive surgical knowledge, board-certified plastic and reconstructive surgeon Dr. Aldona J. Spiegel understands the physical and emotional impact of breast alteration. Whether this means post-cancer breast reconstruction or augmentation for a boost in your confidence, Dr. Spiegel is focused on achieving the outcome you deserve while supporting you emotionally throughout your journey. We invite you to learn more about our practice and philosophy before scheduling your consultation at our Houston, TX practice, located on the campus of Houston Methodist Hospital.
About Us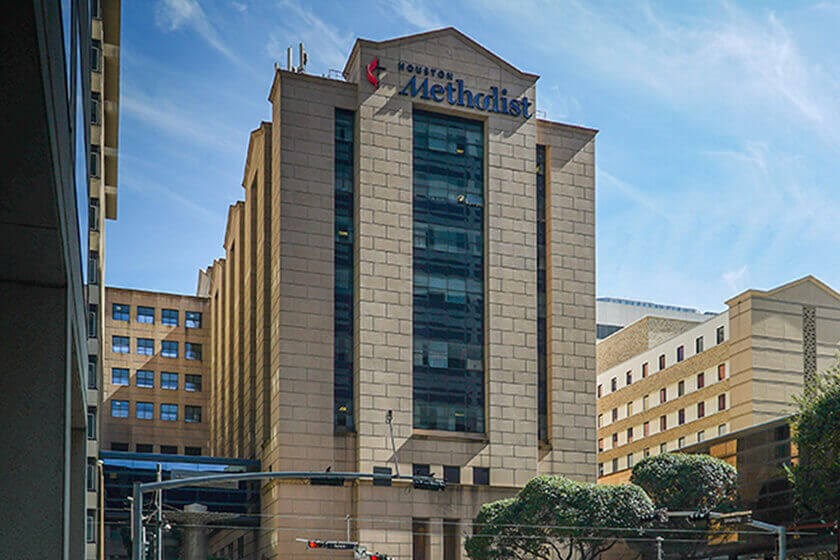 Meet Dr. Aldona J. Spiegel
Board-certified plastic and reconstructive surgeon Dr. Aldona J. Spiegel is highly skilled in the performance of advanced breast reconstruction and microsurgery with an in-depth focus on muscle-preserving flap surgeries, including DIEP/SIEA, SGAP, and TAP techniques. As the director of the Center for Breast Restoration at Houston Methodist Hospital's Institute for Reconstructive Surgery, Dr. Spiegel is committed to treating women's health complications and empathizes deeply with those battling and overcoming a breast cancer diagnosis. Dr. Spiegel's goal as a physician is to help you regain your self-confidence by whatever means possible using her supreme knowledge and surgical skill to tailor your individual treatment plan to make that plan a reality.

Meet Dr. Spiegel
Reviews
"I cannot recommend Dr Spiegel and her team more highly. I attended her clinic when having trouble with uncomfortable implants after a previous mastectomy. Dr Spiegel suggested DIEP procedure and I was really not sure. Over the coming months both she and her team explained the procedure, the benefits and results and implications. I decided to go ahead and I could not be more happy with the results. I look like I would have done pre mastectomy. I have been amazed by the continued care and concern of the whole team from the finance folk to the clinic nurses and doctors and their absolute pleasure in seeing my delight. A fantastic experience and I can't thank them enough."
C.A.
Google
"Dr. Spiegel and her wonderful staff got me through the most difficult experience of my life. Going through mastectomy and DIEP flap reconstruction is traumatic. I chose her over other Houston area surgeons and felt that I could trust her. Everyone in her office supported me each step of the way. First, and foremost, this is a major surgery and you rely on medical excellence to avoid important risks. She is a perfectionist regarding medical safety. Next, her artistry is outstanding. She got the best result that could be possible. Finally, if you have radiation, it is a long journey of several years to get from the beginning to end of the process, involving a year of a temporary expander before the final reconstruction. It is important to have a team that you can have that trusting supportive relationship over time. I feel very lucky and grateful that I was in the hands of this wonderful group of highly skilled women."
L.S.
Google
"Dr. Spiegel is my guardian angel and I owe her and her entire team and staff a debt of gratitude that I will ever be able to repay! I am one year out from my original Diep flap surgery with her and I feel great- like myself again! After undergoing a prophylactic mastectomy ( due to testing positive for the BRCA 2 gene and strong family cancer) and getting breast implants with another doctor, Dr. Spiegel saved my life by removing the implants and performing Deip surgery. The implants cased me so much pain and diminished my quality of life but now I have it back. I have no more pain and my breasts are soft again and created from my very own tissue. Thank you Dr. Spiegel!"
J.A.
Google
"Dr. Spiegel was highly recommended by my oncologist. It had become necessary that I look into reconstruction and a lymph node transplant. Dr. Spiegel does amazing work. She loves what she does and it shows in the results that she achieves. I am very happy that I chose her for this journey! Her support staff are wonderful to work with as well!"
D.M.
Google
"Dr. Spiegel is simply fantastic. I am so grateful to her and her whole staff (Alexis/Nicole/Lisa/Aidee/Angie) for the wonderful care and support given to me from my very first visit to their office. Dr. Spiegel is so thorough that during the course of my visits, she insisted that I consult a GI doctor for my distended stomach. Turns out that I had an H Pylori infection for which I had to be treated. No other doctors had ever looked past their specialties to treat the whole individual, and I am 59 years old. Subsequently, Dr. Spiegel pushed for an endoscopy, and it was discovered that I had an ulcer for which I was treated. From cardio work up, lab tests to chest xrays, Dr. Spiegel ensured that I was in top shape for surgery and made sure that I understood all aspects of the procedure and treatment.During my stay at the hospital, Dr. Spiegel, Alexis, Nicole, Dr. Arroyo, and Dr. Vo infused me with so much strength, support and kindness that I have no words to express my gratitude and appreciation. It's been one month since my surgery and I'm feeling good, healing very well and going back to work next week. Awesome doctor and wonderful staff."
R.L.
Google
Contact Us
Institute for Reconstructive Surgery
6560 Fannin St
Scurlock Tower, Ste 2200
Houston, TX 77030
Hours
M-Th 9am - 5pm, F 9am - 2pm
Learn More
At Aldona J. Spiegel, M.D., we understand the difficulty of choosing the right surgeon for your individual needs and aesthetic goals. However, we are confident that you will find our compassion and skill are unparalleled in the region. Our patients become family, and we look forward to keeping in touch far beyond their surgical follow-up. We invite you to learn more about our team, view our blog, and read what patients have to say about our services.